GECKO IR
TEMPORARY OR PERMANENT STATIONARY TRAFFIC COUNTING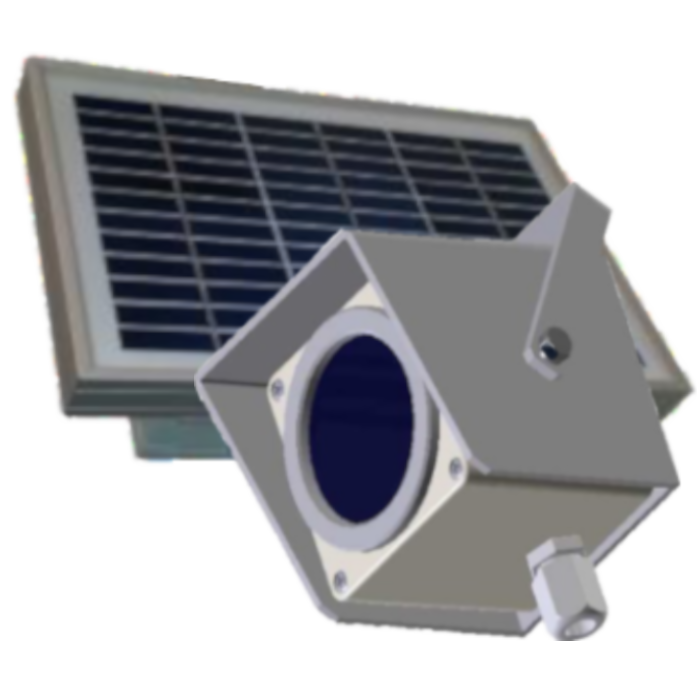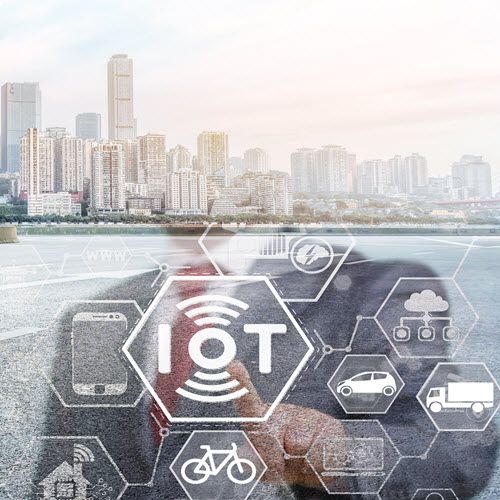 GECKO IR is part of the SWARCO Cloud system solution, which consistently follows the IoT (Internet of Things) approach and connects field devices with a central intelligence. The field devices send their data directly to our cloud service, which takes over the individual processing of the data, forwarding and integration into third-party systems.
The advantage of the solution is that installation and setup is as simple as commissioning a modern smartphone, that the standardized interfaces between the field device and the cloud guarantee secure and stable communication, and that the output is maximally flexible for you as a customer.
The Gecko field devices transmit their data to the Gecko Dashboard, an integrated module of MyCity Monitoring. Of course, technical separation of the systems to achieve system security as well as data protection and an ISO27001-certified software operation service are a matter of course.
For the connection of third-party systems and individual customer systems, we have standard cloud interfaces (APIs) and implement individual export services for you. The effort here is significantly less than with classic systems and always transparent, secure and stable due to the monitored communication processes from the field devices via the cloud to the target system.
GECKO IR
Traffic models are often not suitable for predicting the effects of changes in road infrastructure. Not because the traffic models are inadequate, but because too many assumptions and no accurate traffic data are available. Temporary or permanent counting stations provide valuable data for optimized analysis.
SOLAR-POWERED TRAFFIC COUNTING WITH
IOT-INTEGRATION
The Gecko IR system was developed especially for solar-powered traffic counting. It comprises the battery-powered BS2-TS counting station and up to four PIR traffic detectors.
Supplemented by the cloud-based SWARCO WEB platform and WEB interfaces, the Gecko system is already part of the IoT (Internet of Things).
TYPICAL APPLICATIONS
Temporary, mobile or permanent stationary traffic counting
Traffic counting at locations without electricity
Counting data for the evaluation of road construction projects
Temporary traffic counting at construction sites, major events, etc.
Recording of vehicle volumes, speeds and vehicle classes
Data for updating traffic models
Assessment of environmental and noise pollution based on traffic volumes
Full integration in SWARCO MyCity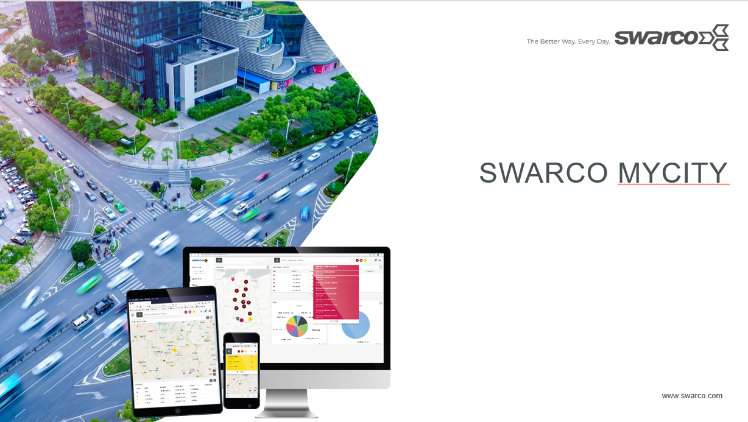 INTERNET-ACCESSIBLE TRAFFIC DATA
The BS2-TS is a battery powered, solar equipped counting station. It is equipped with up to four TDC1-PIR traffic detectors. The traffic data is forwarded to the IoT server via mobile radio.
TDC1-PIR impress with their high data quality and flexible mounting range (distance detector to detecting lane from 5.5 m to 18 m). The detectors can be mounted overhead or on the road side, e.g. on gantries, signposts or overpasses, or on street lighting poles.
On the IoT server, traffic data is accessible via browser, additionally it can be retrieved directly from any software via JSON/REST web interface.
SELF-SUFFICIENT DATA ACQUISITION
BS2 IoT interface
Designed for commissioning and operation via the IoT Server
additional data transfer to customer and third party systems possible
Equipped with solar panel / battery operated
Operation of four detectors up to five days without direct sunlight
Integrated charge controller with the possibility of supply from periodic sources such as street lights
Integrated 4G modem
Software update via 4G mobile phone (over-the-air, OtA)
Small size, low weight, low wind load
TDC1-PIR traffic detector
5-channel PIR sensor array with thermal channel
For monitoring one lane
Vehicle classification in three length classes
Large installation tolerance from 5.5 m to 18 m from the lane
Can be mounted overhead or on the street side
Detection of stationary vehicles (traffic jam detection)
Detection of wrong-way drivers
Maximum data quality in all weather conditions
| | BS2-TS (incl. battery and solar panel) | TDC1-PIR traffic detector |
| --- | --- | --- |
| Supply voltage | | 5,5 V DC up to 30 V DC |
| Dimensions (HxWxD) | 555 mm x 345 mm x 90 mm | 102 mm x 111 mm x 112 mm |
| Weight | approx. 5.2 kg | approx. 960 g mit Halterung |
| Operating temperature | -20°C to +55°C | -40°C to+70°C |
| Humidity | 95 % max. | 95 % max. |
| Protection | IP64 splash-proof | IP64 splash-proof |
| Mounting height | | 5.5 m to 18 m |